Closed between
     4th - 10th
      August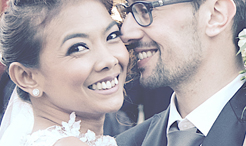 Charles was fanastic! It was quite stressful on the morning of the wedding, but Charles was extremely professional and put me at ease. I loved my makeup and it looks great in the photos. Thank you!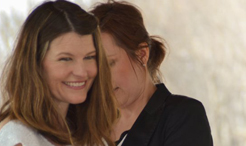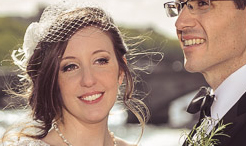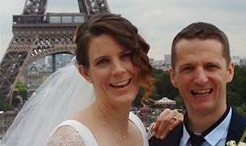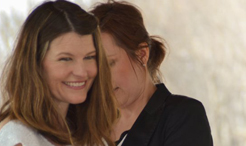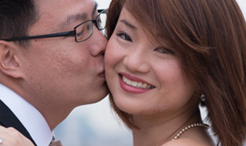 Working with Charles was definitely a highlight of the wedding morning. He arrived right on time and was super friendly and ready to start upon arrival. His makeup bag on wheels was well-stocked with everything he needed to do his job. He did my bridal makeup as well as my mother's and mother-in-law's. He also recommended a hair stylist - Ciara who was also AMAZING! Everyone LOVED their looks. He asked questions and listened very well. His great sense of humor put us all at ease. Instead of being nervous, we were all laughing and having a great time. We are still talking about how much fun we had working with him! If only Charles could do my make-up every morning!! I would HIGHLY recommend working with Charles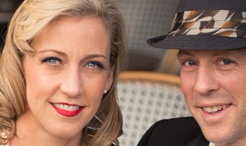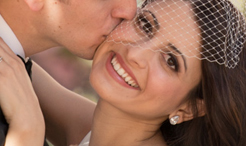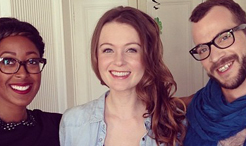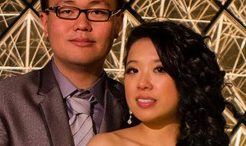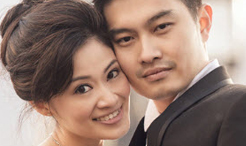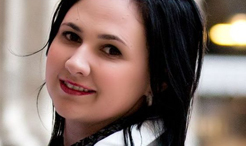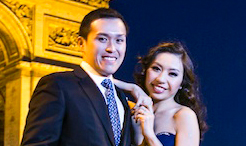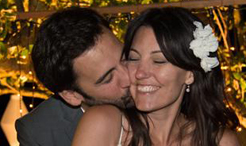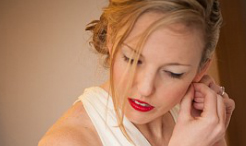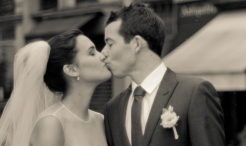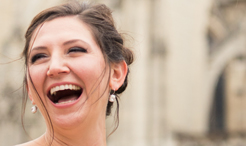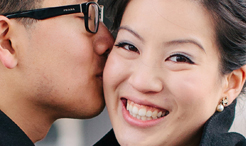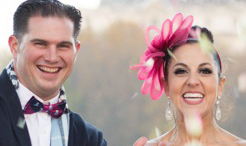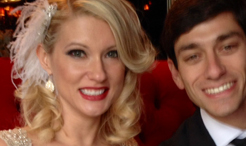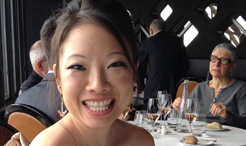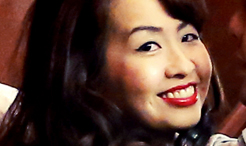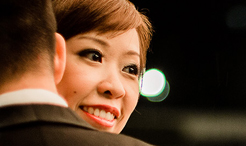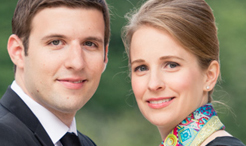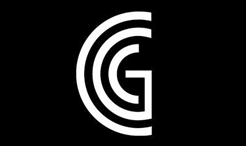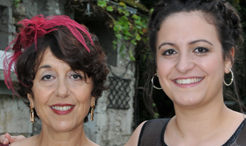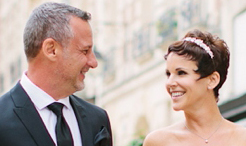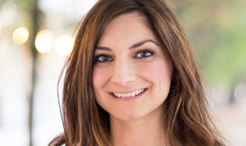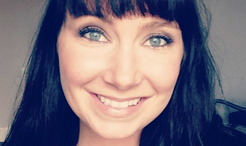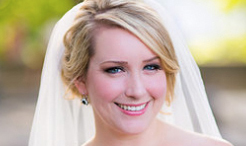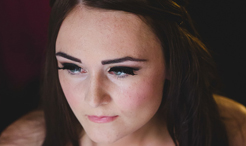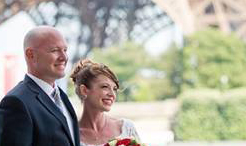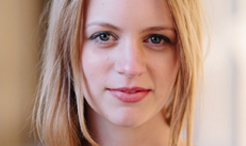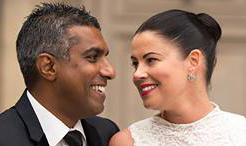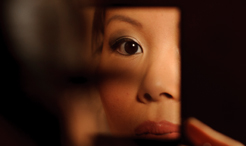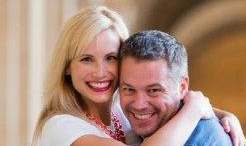 Charles was absolutely brilliant and so lovely with myself and my family. I feel he listened very well and adjusted the make-up accordingly.
Charles is wonderful! Having been very busy leading up to the wedding, he was always ready to work around my schedule and extremely reliable. My family loved him as well, as he gave each one of them special care and attention.  Everyone looked beautiful. On top of him being a great make-up artist, he is also a lovely person and I was very happy to meet him. I would definitely use him again for other occaisions!
Charles is punctual, attentive to your requests and he's also an easy going person.
Charles is a friendly person. He listens to your requests and creates  the perfect make up look! He created a flawless look for my bridal make up, especially when my skin had a few blemishes. I loved the evening make up look that he created with smoky eyes, which was not too over done and heavy with a lovely nude pink lip colour. His charges are reasonable too! Highly recommended to all!
Charles was patient, professional, accommodating and is a natural teacher who is willing to share his talents. We hired Charles to teach our teenage daughters how to apply professional make up. He worked with them for several months and the skills they learned will help them secure a position in the cosmetics field and it also gave them confidence in applying their own makeup. He taught them natural looks, glamour, bridal and exotic. He allowed us to bring over friends for the girls to practice on as he guided them. He was a joy to learn from and made their experience in Paris very special. His services were affordable and he worked within our budget and schedules.
I loved meeting Charles in Paris!  He immediately put me at ease and listened to what I wanted in my make-up application.  I trusted him immediately and was not disappointed.  Charles is super professional.  I never felt rushed and he took a great deal of care with my application.  I felt pampered and enjoyed his company; we had some good laughs.  My make-up was perfect!  I can't wait to see Charles again in Paris and will recommend him whenever I can.
Charles is super sweet and did a good job with my make up. Overall, I am very pleased with the service he gave and his willingness to come on a Sunday in the a.m.
I had so many compliments on the make up!  It was EXACTLY what I wanted and stayed all night long. Charles was great, made an extroardinary job on short notice. Thank you so much, could'nt have been better!
Charles was wonderful! He really listened to my desires, but then knew how to adapt my vision to reality. Thanks to Charles I felt so beautiful on my wedding day!
He is also a lovely person. Charles is so easy to talk with, and I didn't even notice the time go by as I got fussed over for an hour. It was a wonderful experience, and I wish he could do my makeup for me everyday!
Charles was amazing! He was very attentive to detail and to what I wanted, and the finished look was exactly what I wanted! He came to my place before my engagement photos, it really couldn't have been easier and more lovely an experience. Thank you again, Charles!
Photo by: Brian Wright - www.frenchgreyphotography.com
Charles is a very sweet and talented artist. I loved his make-up technique on my Asian features :) Two thumbs up!
Charles is very professional, talented, and a lot of fun. I used his make-up services for my engagement photos, in Paris. He executed my vision of looking very fresh and natural. He brought out my features, and made me feel beautiful! I highly recommend his services, for anyone considering.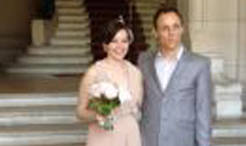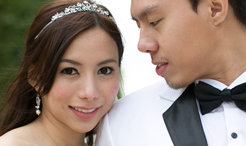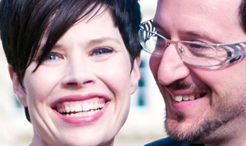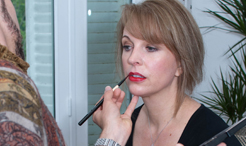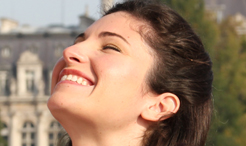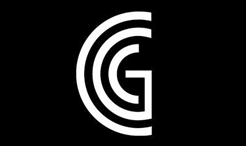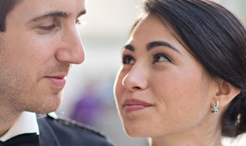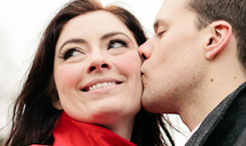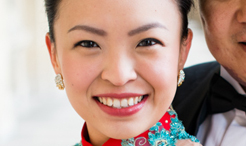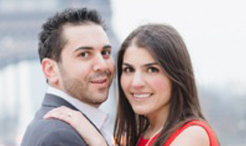 Charles and Danielle were a great team together and were pleasant to work with. They understood the look I wanted and delivered!
Charles created a look for me exactly like I dreamed of for my wedding. He is professional of the highest level and I felt very comfortable. He made me look and feel amazing. And the makeup lasted all night!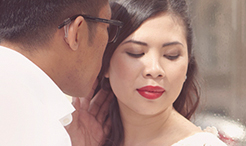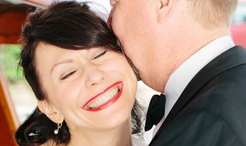 I'm from Malaysia and did a lot of research before approaching Charles. I was worried that Europeans may not be familiar doing make up for Asians until one of my friends asked me to check out Charles' page as he had done a few make ups for Asians before. It cleared my doubts and he was definitely who I am looking for. I started off contacting Charles through email, and he is really nice, answering every single question i had, and also willingly giving suggestions. When I first met Charles it was actually quite relaxed and I didn't feel tense at all. During the make up he is really good and shows his professionalism. The final result was amazing. Loved it. His service is excellent and he uses Bobbi brown which is my favorite!! Thanks Charles. If I have friends planning to have their photoshoot in Paris I will definitely recommend Charles to them. Thank you for making my wedding shoot perfect.
Thank you for making my day special. I felt like the most beautiful bride in the world!
I was ready for every challenge that day: wind, rain and even tears. Thank you again, best wishes and kisses
I would recommend you for every bride to be!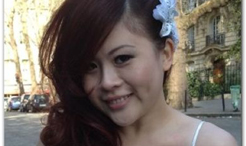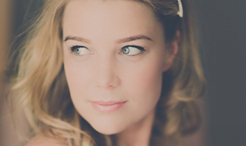 Charles was so professional and quickly put me to ease. My make-up looked gorgeous in my photos with Lindsey of Pictours Paris.
Charles kept my look very natural, per my request, but still gave me enough 'pop' to standout on camera. I would recommend Charles to anyone that wants to feel pampered and absolutely flawless!
Charles is friendly, funny (read: hilarious!) and professional.
I was a little nervous at first as we didn't have a chance to have a trial until the day before my Paris elopement, but Charles put me at ease straight away with his sense of humour and of course, amazing makeup skills.
Thank you, Charles, for making my day extra special! I'll definitely recommend you to any future bride-to-be!
Charles was extremely professional, good company and I felt totally relaxed and confident about the outcome. He listened to my needs prior and the end result was perfect!
Charles is a brilliant make up artist. He created a fantastic look for my engagement photos in Paris. Charles understood that I wanted a natural look with heavier eye make up. Charles came up with a great idea that brought out my features and accentuated my outfit to make me feel amazing. Not to mention Charles is lovely and very easy to get along with. Thank you again, Charles!
Photo by: Brian Wright - www.frenchgreyphotography.com
Charles was fun to work with and is a true professional make-up artist.
We shared many laughs during my make-up session and I was so pleased with my overall look on my wedding day. I highly recommend his services and would choose him again and again and again. Thanks Charles!
Charles was a fantastic addition to my wedding experience in Paris, not only was my make-up perfect on the day but the whole year leading up to the wedding I was in constant commination and always found him helpful and friendly.
All the bridesmaids also got their make-up done and all felt like princesses for the day!
I fully enjoyed meeting and working with Charles. He is a true professional, and incredibly talented. I felt very comfortable, and knew that I was in good hands. When I look at my wedding photos I know that I could not have asked for better. Brides - you will not be disappointed, I know I made the right choice.
Thank you Charles!
Photo: www.oneandonlyparisphotography.com
I was very satisfied and happy with the service of Charles. He's very professional and did a fabulous job and made me feel so beautiful.
Overall experience has been great, magical and simply amazing.
Charles has such a great way with clients: He's not only amazingly talented and makes people feel beautiful and extraordinary, but he also has such a dynamic personality that clients can't help but love him! We've been working together since 2012 and every single client of ours has raved about how great Charles was to interact with, and they always LOVE their makeup!
Professionalism, great customer service and attention to detail are all so important in our line of work, and Charles is a master in all of the above. I'm lucky to have found him!
Photographer &
Founder of Pictours
Paris.
I thought Charles was a complete professional and an expert. He listened and carried out my desired look for my wedding day.
Charles is a great person! He listens to you and takes into consideration your expectations and wishes. He knows how to put you at ease especially when you are not used to make up, which is my case! The result was exactly what I expected: natural yet sophisticated and it lasted! Thank you again Charles, it was a great experience!
I contacted Charles to ask if would do my makeup for an anniversary photo session my husband and I had scheduled in Paris. He responded to all emails promptly and gave great suggestions and feedback. On the day of the appointment he arrived on time and ready to work. Charles was personable and funny. He worked efficiently and delivered exactly what I asked for. My makeup looked fabulous!
Fantastic job! Very professional. My special occasion pictures came out beautiful no doubt in part due to the beautiful makeup work of Charles.
We booked Charles to do the bridal make up for our big day and could not have been happier with the service provided. From the moment of first contact, Charles was extremely helpful and professional, answering any questions and concerns we had. On the day itself, the service was again amazing. Charles was very professional, yet easy to get along with. He made me feel at ease throughout the process and I was so so happy with the final result.
I just cannot recommend CGC highly enough, they helped make my day perfect, thank you
Really good. I wanted a clean, refreshing look and Charles helped me to achieve it.
The positive experience that I had with Charles started even before the shoot. He was extremely responsive and it set my mind at ease that I will be in good hands. On the day itself, Charles arrived right on the dot for both the morning and afternoon session. He is really friendly and I felt very relaxed throughout the session. The make-up was absolutely lovely! I would highly recommend anyone to engage Charles for his services.
People say, when in Rome, do as the Romans do. So when in Paris, I must of course have the Parisian look for my pre-wedding photo shoot, the iconic red lips.
Back at home, I have never dared to go beyond nude makeup because I was not confident that I would look good in it. I also didn't want to go for nude look and looking like the regular me, so after going through Charles' pair of magical hands and his whimsical tools, I was quite impress myself with the look I had. Now, I'm so into that red lips Parisian look.
On the day of his service he was also punctual and was able to finish early. That's something important for people who are chasing after sunrise or sunset, like me, for their photoshoot. To top that, he has also been very helpful in making recommendation via email. Also checking with me if I have everything I need for my photoshoot. Sometimes reminder like that is very helpful when you're swamped with everything else.
My only regret now is that I didn't get to thank him personally and snap a picture with him before he leave. But I hope whoever that will engage his service in future, will also experience the same positive feeling I enjoyed throughout their engagement with Charles
Absolutely amazing! The makeup was flawless and very natural looking with just enough eye glam for my photo shoot!
I was a bride going to Paris from California so I never met Charles until my wedding day. His humor put my nerves right at ease. I couldn't have asked for a better makeup artist to make me look like the most beautiful bride!
Charles was a pleasure to work with. He made me feel beautiful! He seemed very invested in the end result. He listened to my needs and also recommended a fantastic hair stylist. I wouldn't have changed a thing. Everyone that sees my pictures has the same compliment - "You look like a MOVIE STAR!"
Thank you, Charles for the the wonderful make up you spent time doing for our engagement photos. You rolled right in with everything you needed and you definitely knew what you were doing. It was very comforting and I knew I was in good hands. I really liked the way the make up turned out in photos- little highlights and a little something extra on the face, but still very natural. Thank you for such a positive experience!
Charles is beyond talented and truly listens to, and creates the look you want. He was more than accommodating and made every possible effort to ensure that I received exactly what I wanted. Charles was easy to reach on a regular basis from the US, and made my cosmetic session fabulous. He certainly exceeded all expectations that I had! Many thanks Charles for making my Paris wedding truly amazing!
Charles' service was amazing. I felt comfortable as soon as I met him. As someone who does not wear a lot of makeup I was worried I would not look like myself but Charles did a brilliant job perfecting the look I wanted for the day. Both my husband and I were very happy with the service and I would recommend Charles for any event highly.
Charles was wonderful. He seriously minimized any stress I had on my wedding day. He came to my hotel room with a big smile on his face and listened to what I wanted for my makeup. I was going for a classic look and that's exactly what Charles gave me. It was simple yet perfectly elegant! We also laughed the whole time. Thank you, Charles!
Charles did makeup for me and 7 crazy American women on my wedding day and was cool as a cucumber the whole time. He brought a fun and refreshing energy to the bridal chamber which helped all of us relax and have a good time.
Charles understands the individual style of his clients in a very short amount of time. He has an incredible way of applying makeup that highlights a woman's natural beauty. His talent is unmeasurable. I have never felt more beautiful, thank you Charles!
I originally wasn't planning to have my make-up done for my wedding, but changed my mind at the 11th hour, and I'm so glad I did! Charles was absolutely charming and brilliant! He managed to make both my two witnesses and me look absolutely stunning without losing our natural look. He has this way to put you right at ease and make you feel like you've been friends forever. I can't recommend him enough!
Charles is an awesome MAU with a very good sense of humor! I felt comfortable all the way and loved his humorous comments :) Thank you Charles for assisting us in our couples shoot! You are the best! Hopefully we'll meet again in the near future!
Highly Recommended!
I hired Charles' make-up services for my pre-wedding photo shoot in Paris. He gave me 3 different looks for the 3 sessions to match the gowns that I was wearing for each session. The photos turned out really nice!
Attentive, professional and very funny!
Highly recommended.
I really felt comfortable when Charles put make up on me. Most makeup artists don't even bother to listen to their clients needs and wants. However, Charles is different.. He's very cooperative and also did his best to make me more beautiful for my photoshoot. Thanks a lot Charles! I hope to work together with you again next time when I visit Paris..
Charles is really professional and delivered the look that I wanted, a natural, soft bridal look. I'm impressed with his skills.
PS: he managed to magically enhance my eye area to remove the dark circles and eyebags! :)
Charles IS a makeup artist! as well as being a lovely person!
He was absolutely fantastic! I'm already preparing my next trip to Paris and of course, I'll be with Charles Gillman once again!
I was thrilled to have my makeup done by Charles for my engagement photos in Paris, he made the day extra special! Charles is professional, talented and charismatic. My makeup was done perfectly - elegant and simple. Not only was I happy with the result, but I had fun at the same time!
Charles was very professional throughout the session. Before he commenced, he consulted me on my preferred style and offered his thoughts on what he thought would be suitable.
We were entertained with his funny stories which put me at ease very quickly. Charles also amazed us with his energy (at 4:30 am in the morning!) and the best part is, the end result was fantastic!
It was such an amazing experience working with Charles! I loved everything that he did on my big day. He was such a great make-up artist, and not only that, his personality was just as charming. We really had a great time!
He was very professional, worked with me on getting the look I had in mind, and an overall great make-up artist. He was very accommodating to my schedule and made the entire experience perfect. I look forward to working with him again on my next visit to Paris!
You will love working with the adorable Charles. Loved my final results and it was exactly what we had talked about prior to our session.
Thank you for helping to create a great 20th anniversary photo.
Charles was fanastic! It was quite stressful on the morning of the wedding, but Charles was extremely professional and put me at ease. I loved my makeup and it looks great in the photos. I felt confident and truly special all day which was largely due to Charles, thank you!
I would hire Charles Gillman Cosmetics again in a heartbeat. Charles did a phenomenal job. He was very professional, retuning emails quickly, arriving exactly on time--even with a last-minute location change, and checking the look of the my bridal make-up in test photos. Charles was also genuine, putting everyone he interacted with at ease. He worked closely with each woman, listening to our inspirations and requests. He confirmed we were happy with the results and modified as needed. He helped each us to achieve our own best style. 5 Star service!
Working with Charles was such a joy as he is very warm, funny and so easy to work with. I didnt really have an idea what look I wanted for my wedding day and Charles was very generous in giving recommendations on what would look best. On the day itself, the make-up application only took an hour and the result was perfect! Plus, I did not have to retouch the whole day until the reception party throughout the night. Thank you Charles for making me look so beautiful on my special day!